Dexter and Southfield Schools Nature Based School Yard
---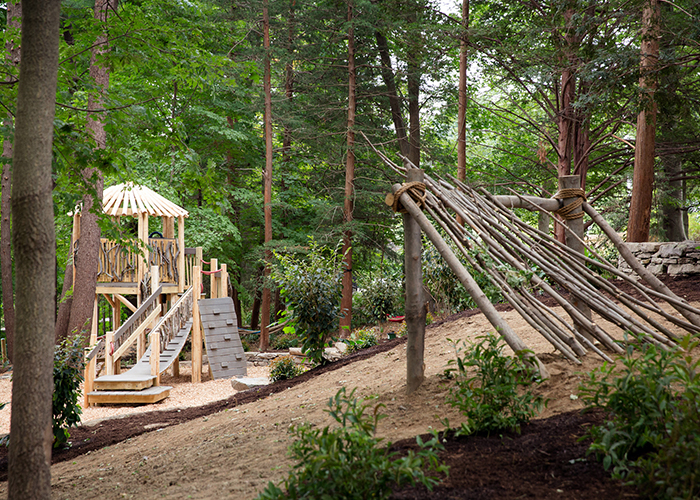 ---
Dexter and Southfield Schools Nature Based School Yard
Brookline, MA
The Dexter and Southfield Schools are located in close proximity to Olmsted's Emerald Necklace in the Town of Brookline; this connection to the historic landscape, and the setting within an existing wooded area of campus, significantly influenced the design direction of the school yard. The yard's program focused on integration of the new outdoor spaces with the site's existing amenities, thereby providing many opportunities for students to discover the natural environment in self-directed investigations. A few of the school yard's programmed new activities include: an outdoor classroom with amphitheater-style seating and work tables for outdoor lessons; several work benches with tools to measure rainfall and temperature, and weight, height and volume of found elements in the yard; two Morse code stations and several sets of talk-tubes to enhance communication between different activity areas of the yard; building/constructing in different scales at both the fairy garden (with small materials) and the lean-to area, (where students can build their own shelters). In addition, the new yard includes sand and water exploration, communal music on the Pentapod II, relaxing spaces (in hammocks and in the landscaped areas) and climbing on the rock scramble and fort. The school yard is united with an accessible stone-dust path that weaves throughout the entire wooded area, and by a Maine-Camp aesthetic and the use of natural materials (native stone and unpeeled bark logs) for construction.
Landscape Architect      BSLA Design Award Recipient
---
---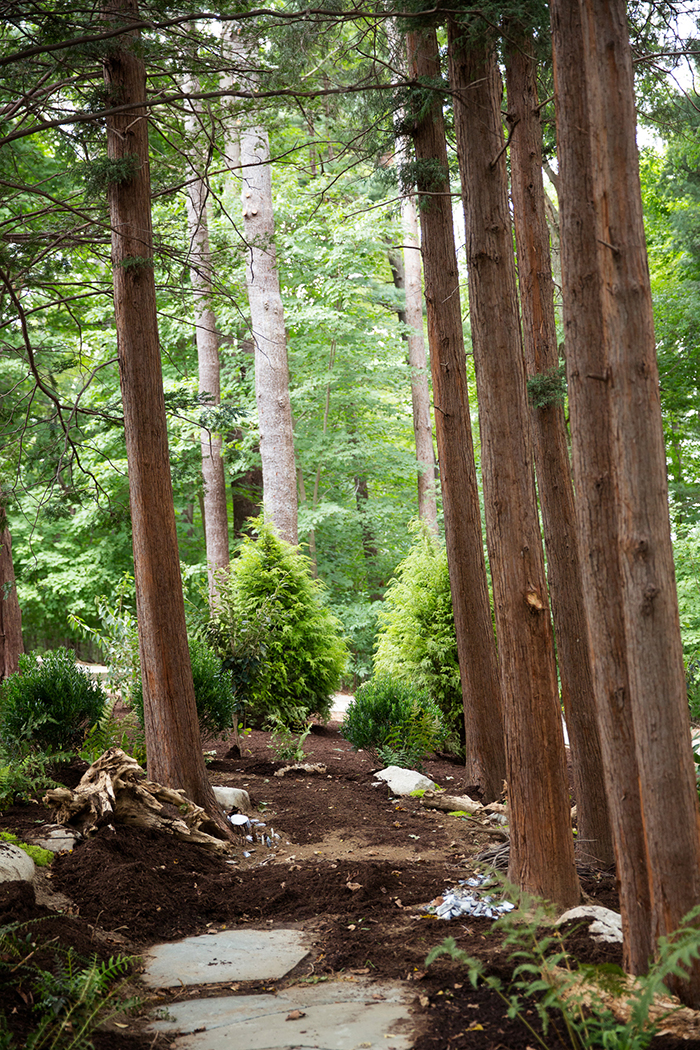 ---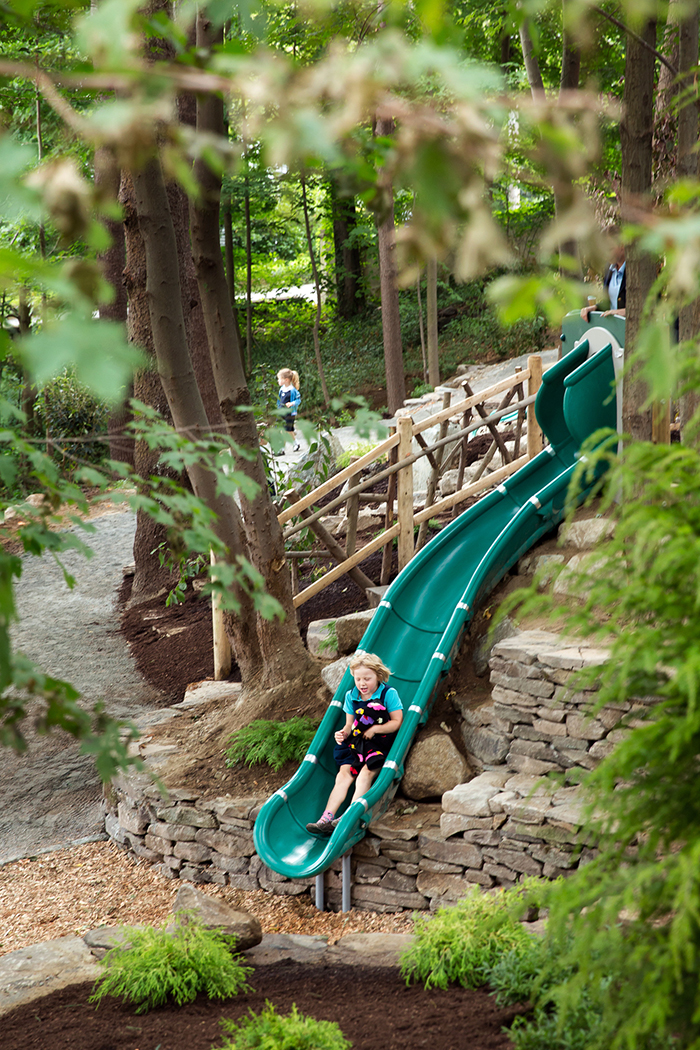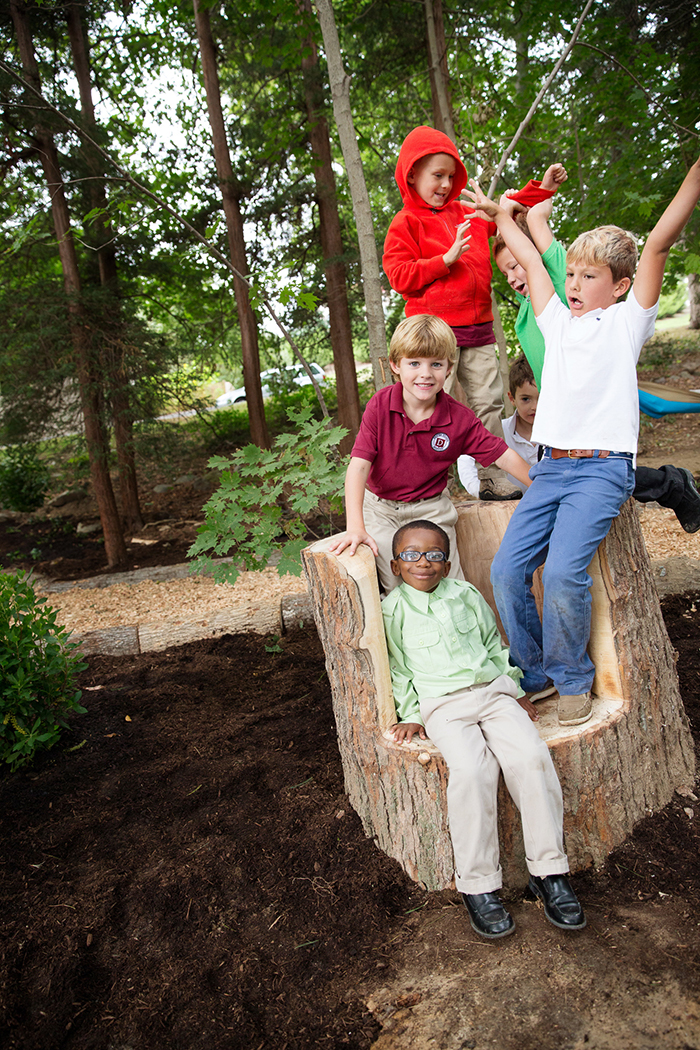 The program for the school yard centered on creating outdoor spaces for learning and play – and using the site's existing amenities to teach students about the environment we live in.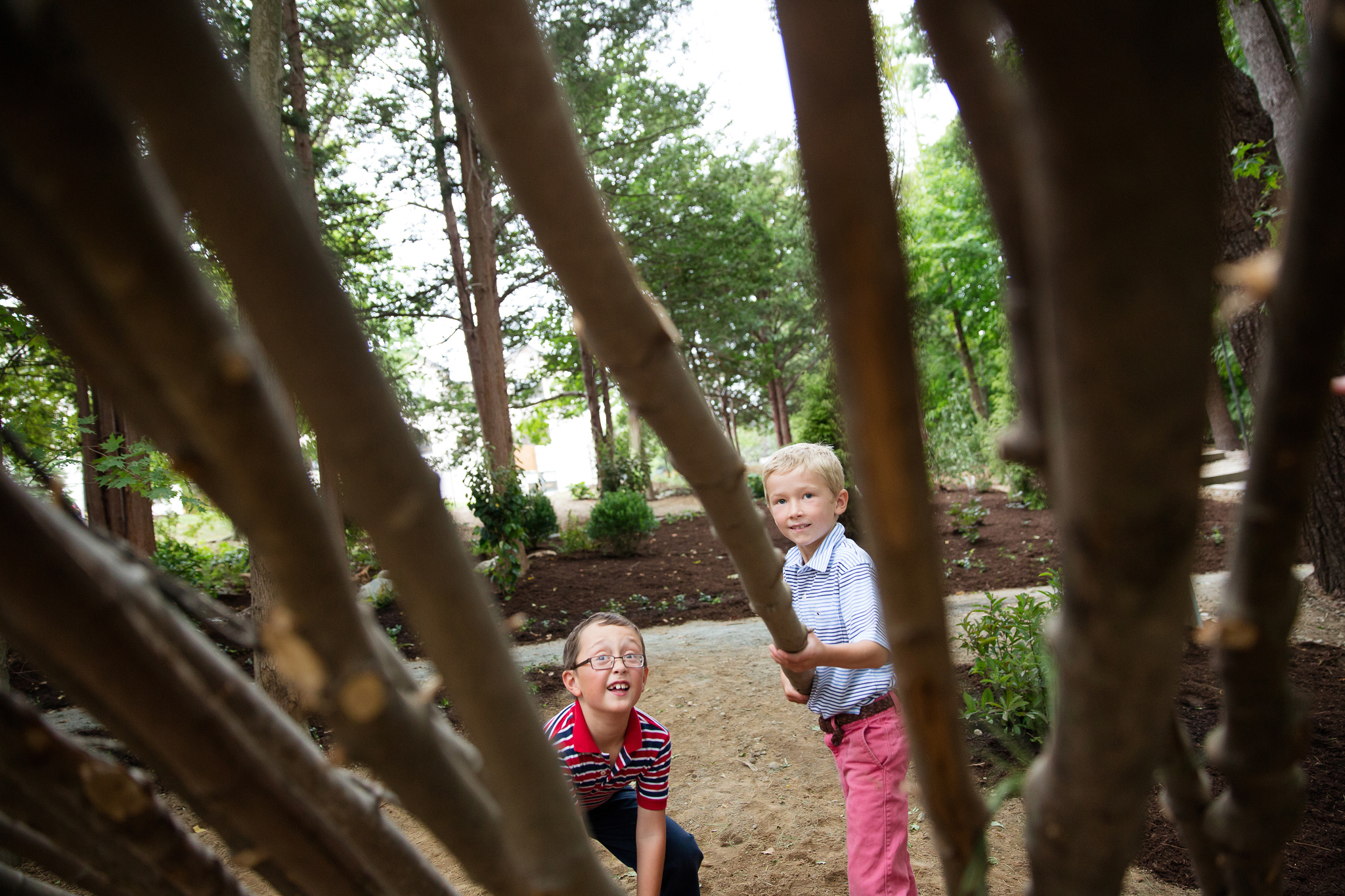 ---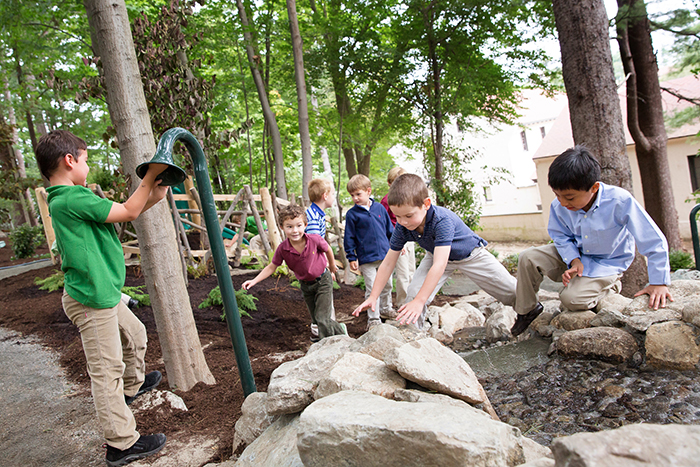 ---
Back to Portfolio